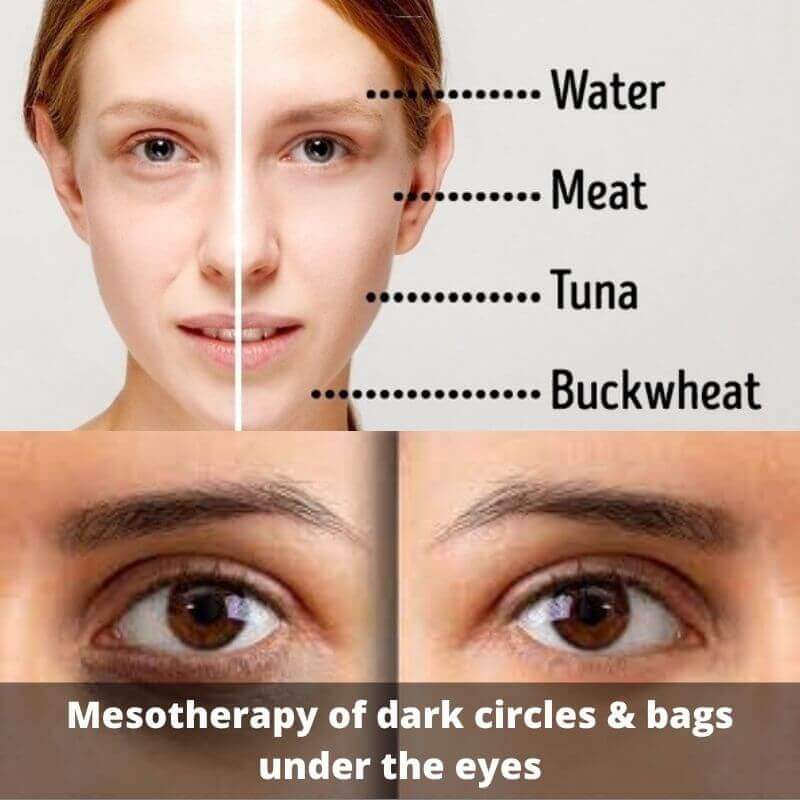 Mesotherapy of dark circles & bags under the eyes
Mesotherapy, however, is a relatively new and promising technique whereby microscopic quantities of vitamins, pharmaceuticals, and proteins are injected into the skin of the face or body to rejuvenate and treat problem areas. These 'medicinal bullets' are delivered directly into the mesoderm (middle layer of skin) that are highly specific to the condition being treated. This nourishes and rejuvenates the skin by promoting the production of collagen and elastin.
Mesotherapy can significantly improve the coloration of the under-eye circles and reduce the volume of fatty bags. The results are evident after only two treatments, but the optimum is 4 to 6 treatments a week apart. Mesotherapeutic cocktail consists of hyaluronic acid, vitamins, antioxidants, as well as other active substances that have an effect on microcirculation.
The treatment improves the appearance of the under-eye area, diminishes the fine lines around the eyes, and reduces the dark circles and tired look.