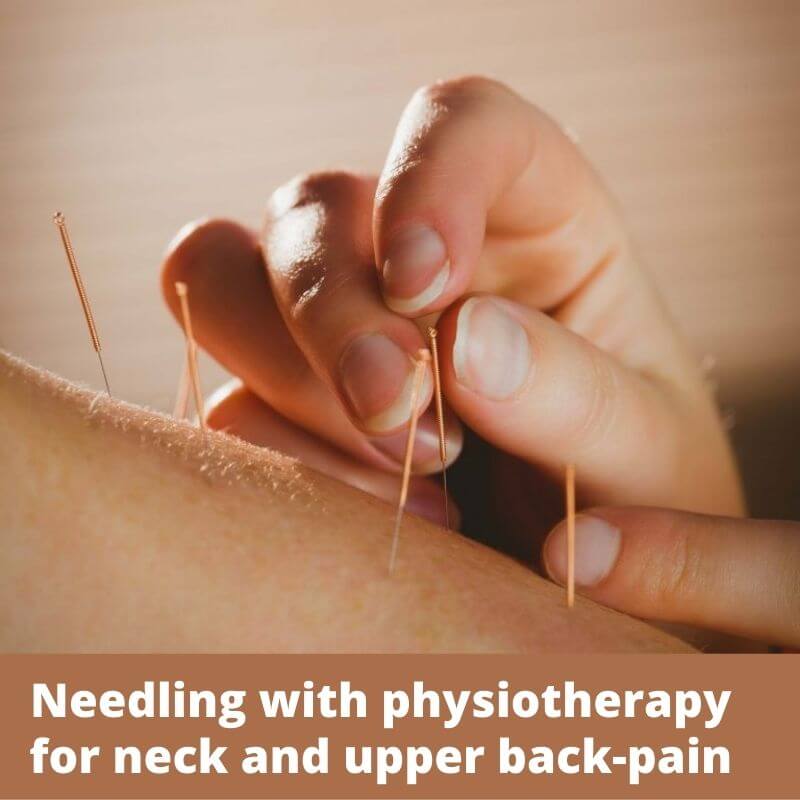 Needling with physiotherapy for neck and upper back-pain
Needling therapy with physiotherapy is very helpful for neck and back pain treatment. After physiotherapy needling therapy is recommended. ** 3 sessions of needling therapy with physiotherapy and 15 days ayurvedic medicine cost around @1800 rs only. Results are promising at this center as International standard based treatment available.
15 days of ayurvedic medicine cost around @1800 rs only.
Needling for shoulder pain 3 sessions 15 days medicines
Needling therapy for shoulder pain may be an excellent treatment strategy, but it really depends on what is causing the shoulder pain in the first place. Obviously, there are many causes of shoulder pain. Needling is an excellent tool for addressing shoulder muscle imbalance. Dry needling involves the use of a small needle to treat the myofascial trigger points resulting in the shoulder muscle imbalance. The goal of the dry needling therapy for shoulder pain is to produce a muscular twitch and subsequent relaxation of the painful knot in the shoulder muscle. Results are guaranteed at our center.
3 sessions of dry needling and 15 days of herbal ayurvedic medicine cost only @1800.