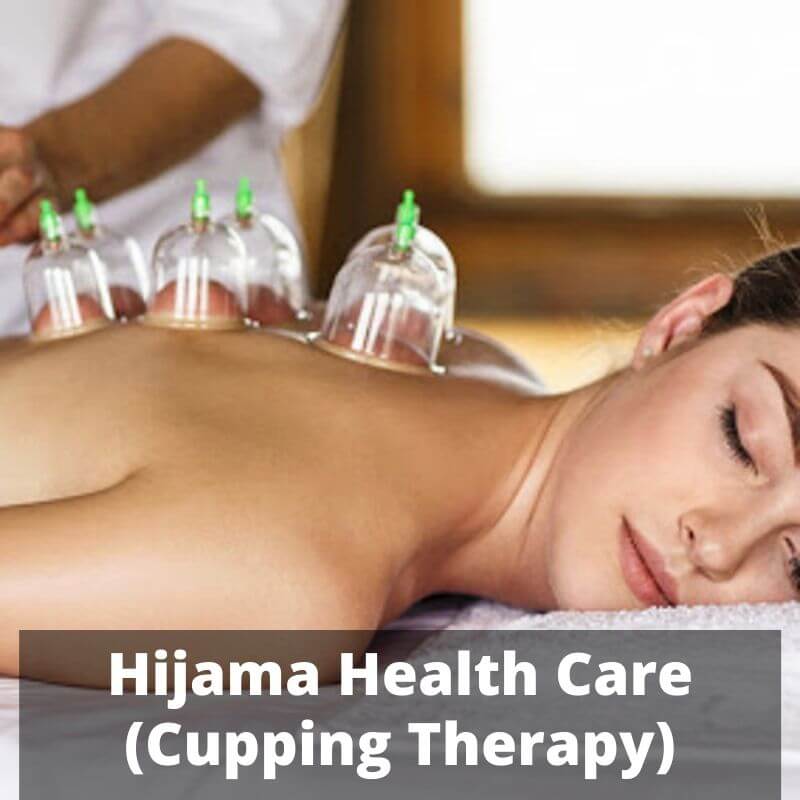 Hijama Health Care (Cupping Therapy)
Cupping or also known as HIJAMA is still considered through centuries till now in more than a certain civilization, as a one-way healing system for all sort of sicknesses starting from the physical to psychological illnesses such as: –
Infertility
Diabetes
Asthma
Stress
Depression
Emotional problems
Bones and Muscles Ache
Fatigue
Blood Toxins.
Other Benefits can have:
Improves Physical and Mental health abilities
Improves Blood Circulation
Empower Immune System
Hypertension
Headaches/ Migraines and much more.
one-way healing system for all sorts of sicknesses starting from the physical to psychological illnesses.